BFS CEO Bob Rowbotham Retires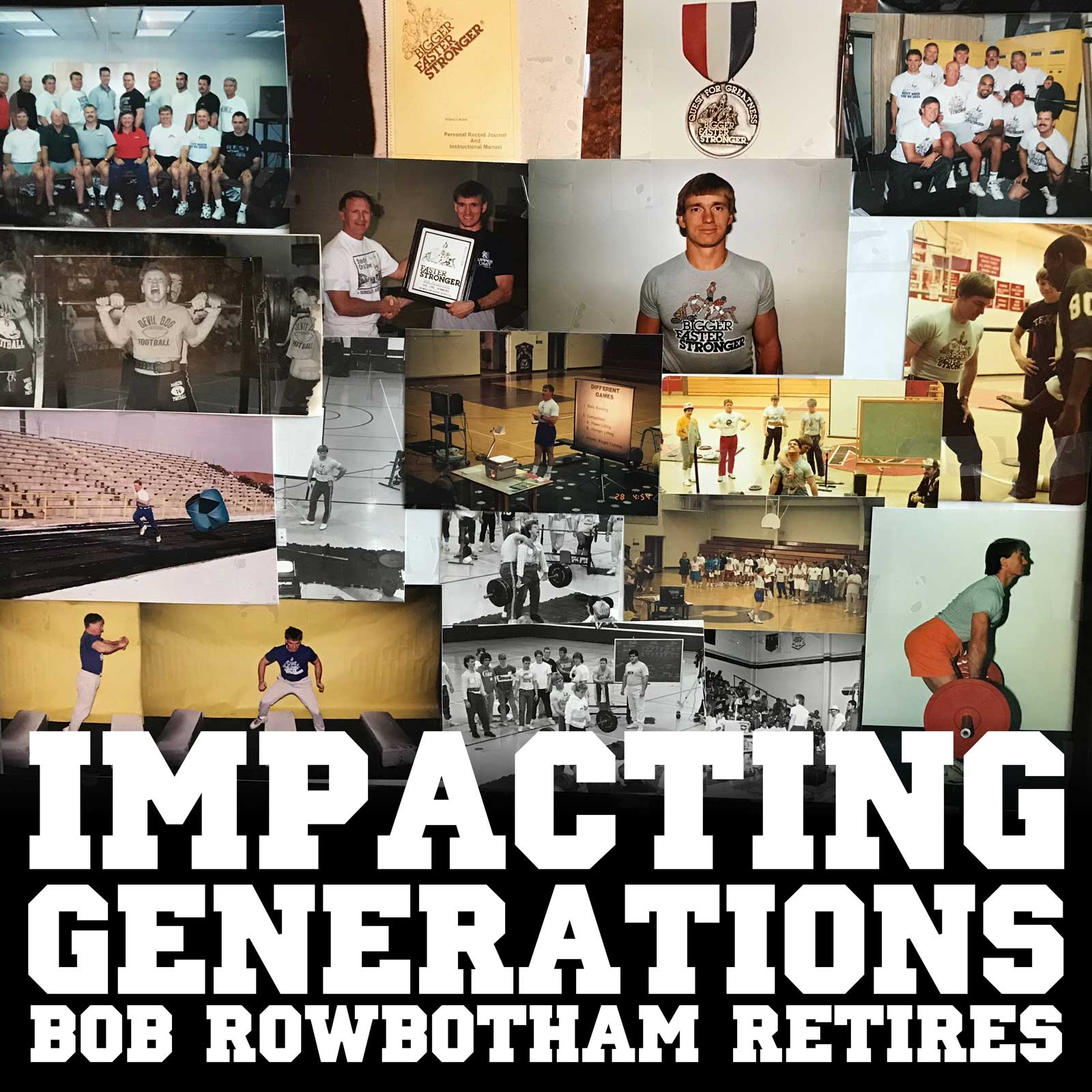 After four decades of service to helping athletes and coaches achieve their goals, Bob Rowbotham has stepped down as CEO of Bigger Faster Stronger.
Rowbotham joined BFS in the 70s, starting as a clinician and eventually taking over as president and later CEO. In those early years, strength coaching was not considered a profession and Rowbotham's clinics were primarily directed to football players and throwers in track and field. As coaches and athletes discovered the value of the weight room, BFS's audience grew to include athletes from all sports, including women.
As the popularity of BFS grew, Rowbotham focused his efforts on working closely with not just coaches and athletic directors, but also physical education teachers and coaches. He also expanded BFS's influence by working with state and national physical education organizations, such as SHAPE America. His goal was to unify both physical education and athletic departments to adhere to the same basic training philosophy to benefit all students. This unified approach to training has proven to be especially valuable in today's world of ever-tightening school budgets.
Rowbotham's retirement will be especially restful as his son John will taking over command of this great organization. Having been taught BFS from his father from Day 1 of his athletic career, John made the progression from athlete to BFS clinician to BFS President and now CEO. BFS is in good hands.
Watch this magazine for an in-depth tribute to Bob Rowbotham and his 40-year journey with BFS.