Bob Bozied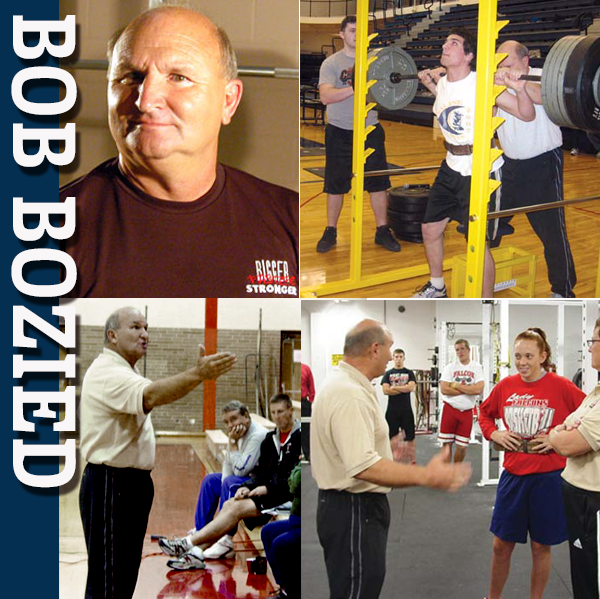 BFS is deeply saddened to hear of the loss of one of our most experienced and impactful clinicians. Bob Bozied spent decades with BFS and was one of the most thoughtful, loyal, and knowledgable clinicians we have had the pleasure of calling a colleague. 
BFS President John Rowbotham was inspired by Bob Bozied as a young man and clinician. Rowbotham says of Bozied "He was a huge personal mentor to me and his passing is a loss to BFS and to the coaching community at large". 
Coach Bozied has positively
impacted literally thousands of
young people over his career
in teaching and coaching. 
Bozied had a successful career including Head Football Coach at W.C. Hinkley High School in Colorado.
Bozied was named "Coach of the Year" in Colorado at Adams City High School and at Riggs High School in Pierre, South Dakota. 
At the college level, Bozied was an assistant coach at Augustana College for seven years, a team that earned two Division II playoff appearances. 
Coach Bozied was a true believer in young athletes developing all around athletic skills through playing multiple sports and strength training in a safe and effective manner. Coach Bozied's son Tagg Bozied, an All American baseball player at the University of San Francisco and Triple A player said of his father "My dad always stressed to play all sports to be a balanced athlete." This ethic made Coach Bozied one of the most impactful clinicians BFS has ever had the honor to work with. 
Coach Bozied's commitment to his athletes and students extended far beyond the field of play as exemplified by participation in the BFS Be An 11 program on character education. Bob Bozied will be missed at BFS as a coach, clinician, friend, and, colleague. He will be remembered for his loyalty, thoughtfulness of others, and, the example he has left us for a life well lived.