First Issue of 2017 Now Available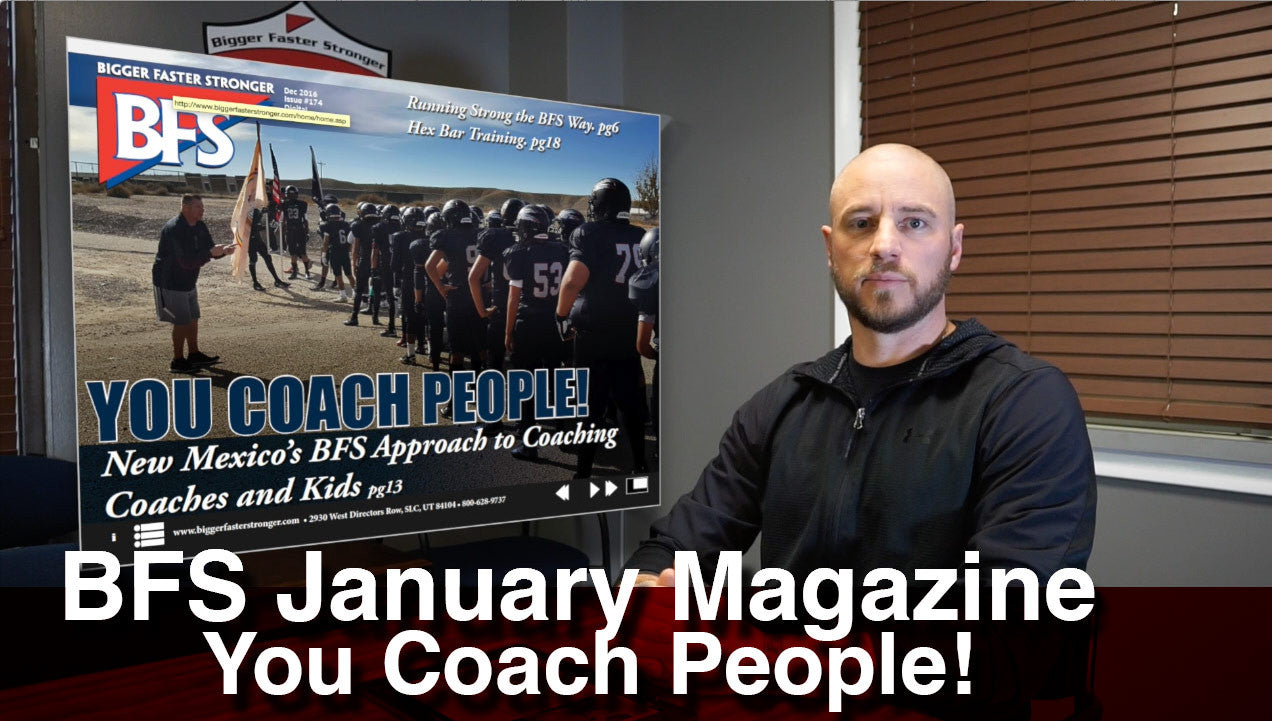 The January issue is packed with inspiration 
Amanda Vesti
is a motivating young cross country runner who has exceeded expectations and shocked her entire state with her 2016 exploits! Her coach, Paul Dick, credits her success to building a proper power to body weight ratio with BFS Core Lifts. Her increased metabolism from strength training helped Amanda run faster while maintaining a cross country physique.
BFS Feature Story: Amanda Vestri: Running Strong the BFS Way..... pg6
Commitment and cooperation are making a difference in New Mexico. When challenges such as shrinking budgets and staff for physical fitness and athletic fitness training happen to a school district, administrators look for creative answers.
The Central Consolidated School District in New Mexico
found such an answer with the BFS Unified Program.
BFS Feature Story: New Mexico's BFS Approach to Coaching Coaches and Kids... pg12
The deadlift was one of the core exercises we encouraged athletes to perform year-round. BFS pushed this great core exercise in our early years because it was unparalleled in developing the glutes, hamstrings, and lower back. We still believe that, but the fact is that we soon played less emphasis on it because we found something better -
THE HEX BAR!
Training and Equipment: Hex Bar Training for Athletic Superiority... pg17
SUBSCIBE TO THE COACHBFS CHANNEL ON YOUTUBE FOR TRAINING, EQUIPMENT AND PROGRAM TIPS AND INFROMATION!