BFS Whats Happening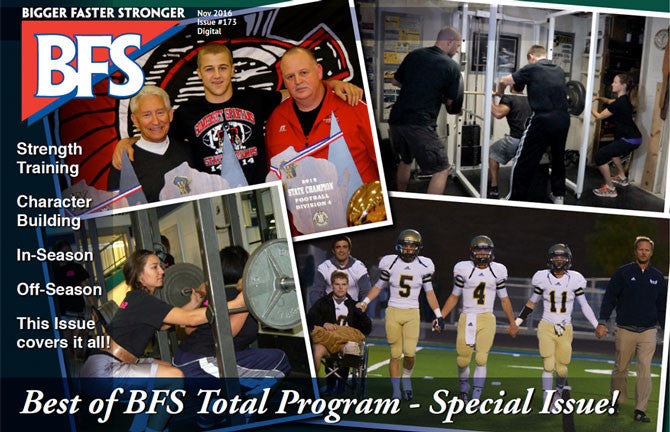 Strength Training - Character Building - In-Season - Off-Season - BFS covers it all!


The BFS Total Program is a comprehensive system with one goal. To help young people be the best they can be in athletics, in academics, and in life.
Because The Total Program is a broad system it can appear intimidating to new users, however at its core it is about incremental improvement over time. Implementing this program has proven, over 40 years, that this simple idea teaches valuable life skills from goal setting to personal responsibility. Coaching the Total Program in PE or athletics gets easier every week because students and athletes WANT to improve. Through diligent record keeping students keep seeing themselves improving, week in and week out.

Flexibility, agility, strength and teamwork training can happen in the timeframe of high school schedules, BFS has been doing it for 40 years. Let us show you how. Start with a Professional Development Day for PE staff or get the all new BFS Online Certification Course, and see what championship results could be on your horizon!
---
Improve athletic performance AND weight room safety.
The proven BFS Total Programis the best way to train Students and Athletes. Make this winning program part of your training. With 6 video modules, over 5 hours of content, online theory test, this certification is the complete course.