Team Goals and the BFS Total Program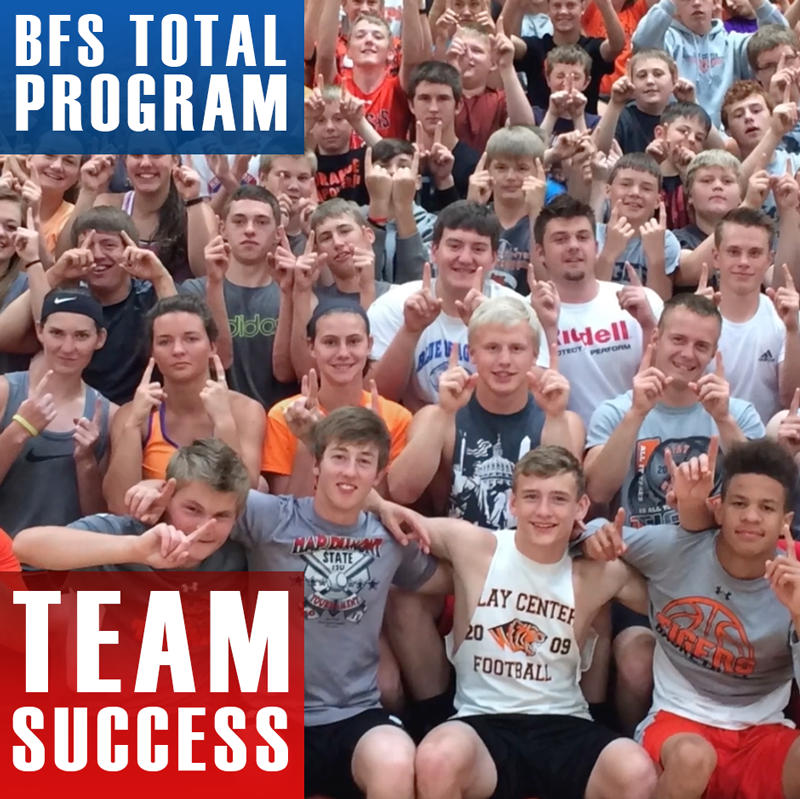 The BFS Total Program is a time tested program for schools and students of all ages. With this program, incremental gains are set out in a self-driven system of keeping and breaking records. 
The BFS Set-Rep Log and Set Rep Log App are two methods to keep records and set goals for your team's improvements. At BFS we have a mandate that states: if you don't keep records - you can't break records. We have many athletes and students that can review their logbooks from middle school through high school and see the progress and success that has resulted from working with a "program" and not just a series of "workouts".
---
Don't miss these great FREE resources from CoachBFS to get started
The Six Absolutes of Perfect Technique from CoachBFS 
25 Agility Drills from CoachBFS
---
Get the BFS Set-Rep Log App for teams
GREAT FOR TRACKING ATHLETES OVER THE SUMMER
BFS has a subscription plan for every size team, class or school. Now you can get BFS's famous Set-Rep Log system for your computer, tablet, and phone.  
You can keep the simplicity of our Set-Rep Log books, but get the management functions and portability of a phone app.
Predefined weekly schedules included with recommended lifts for all common sports

Customize your weekly schedule using any lift on any day.  Add any lifts you want.

Coaches or administrators can see all teams and athletes at a glance, including scores, records broken, and trends for any one athlete or any team

Athletes can enter their own scores on their phone or tablet and immediately see how many records they've broken and their trends

Easy to scroll back and see what you did for any lift any week in the past

No restriction on the number of coaches in any version.  

Keep your weight room electronics safe with the BFS Tech Protector
---
Improve athletic performance AND weight room safety.,