Remembering Coach Bruce Larson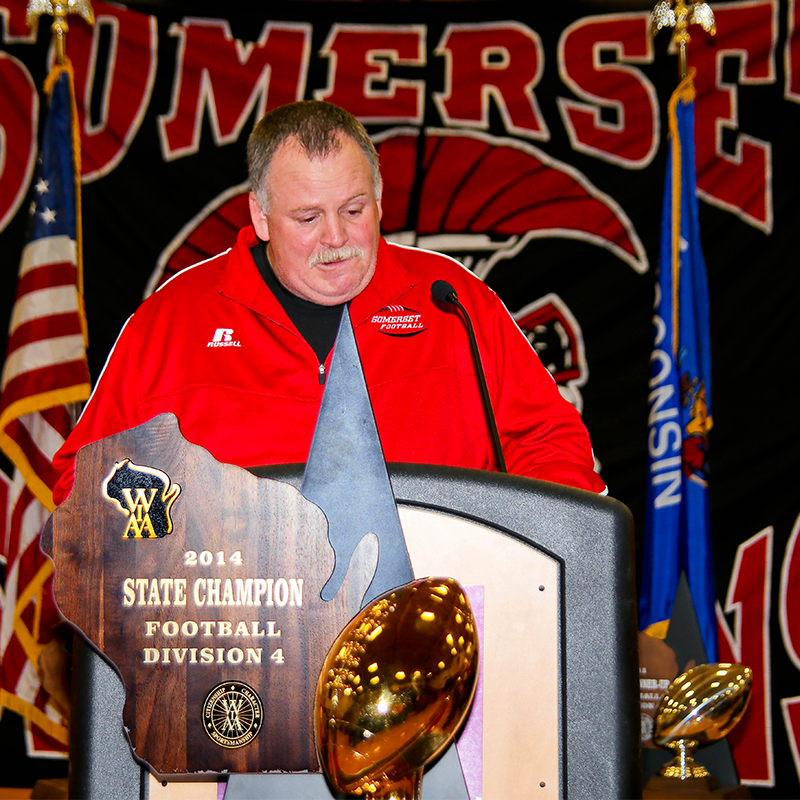 The  entire BFS Family is saddened to learn of the passing of one of the great football coaches in the USA. Coach Larson was a truly a quiet giant in the game - his coaching and teaching was model for any coach at any level of the game. HIs students, athletes, fellow coaches across the country are better for having had Coach Larson impacting their lives. 
The Twitter hashtag #LightUpForLars is a moving tribute to this man as football stadiums across the USA fired up their lights in unison on March 4th to remember Coach Larson. NFL teams like the Green Bay Packers, college teams from as far away as New Mexico, high school teams from everywhere, all participated. 
BFS was fortunate to be invited to work with Coach Larson at Somerset High School as he brought the program there up through the ranks - all the way to State Championship levels. Working closely with BFS Coach and Clinician Jeff Scurran, Larson brought discipline and commitment to all his players. His quiet approach and on-the-field success lead him, and his teams, to State Championships and he was awarded the NFL's High School Coach of the Year Award. 
Read our story of working with this football titan from the BFS Magazine which we have republished online in the BFS Magazine Blog. 
Read our original coverage from early in Coach Larson's career as he established a bona fide Dynasty in Wisconsin! CLICK HERE