Whats For Lunch?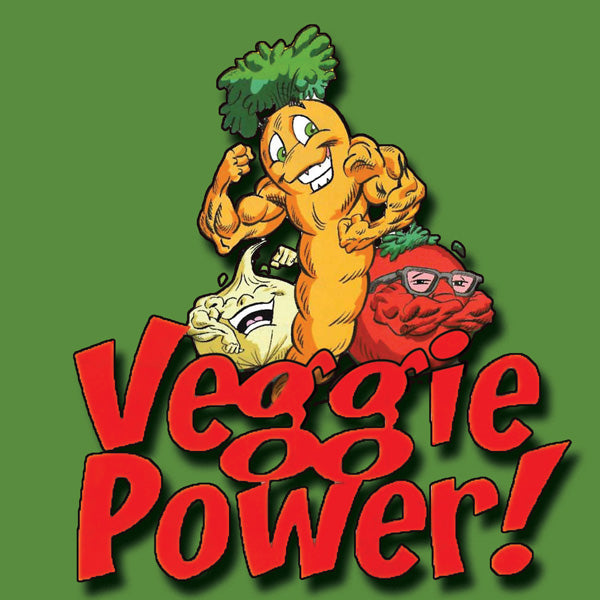 By Kim Goss
Practical guidelines on what to eat for peak performance
During the weekday, parents have considerable control over what their kids eat for breakfast and dinner. For lunch, there are three options: eat at school, brown bag it, or – and this is the worst decision – hold out for dinner. Let's talk about it.
Although tightening school budgets make it a challenge, most schools take considerable effort, and expense, to serve hot meals for lunch. Some schools, however, simply do not have the resources, and compromises must be made. 

Organizations such as the American Heath Association and Voices for Healthy Kids are bringing awareness to the issue of healthy eating for young people.
A study published in JAMA Pediatrics reported that 10 percent of elementary schools and 30 percent of high schools offered branded fast foods weekly. With this trend, rather than the traditional way we think about school kids eating healthy, square meals, perhaps we should start thinking of these four basic food groups: McDonalds, Taco Bell, Burger King, and Pizza Hut! That's just sad – a smart business move, but sad. Let's move on to what the science, or at least the government, says about the noon-time meal.
The National Academy of Sciences (NAS) put together extensive meal plans for elementary schools, middle schools, and high schools. The following are the main courses of sample NAS menus, each servicing a different grade range:
Elementary School
1. Cheeseburger, 1.5 oz, on Whole Wheat Bun
2. Cheese Pizza, Whole Wheat Crust, 2 oz Cheese
3. Nachos Grande with Tortilla Chips, 2 oz (Note: no association with pop singer Ariana Grande)
4. Regular or Spicy Chicken Strips, 3 oz
Middle School
1. LF Hot Dog, 2 oz, with Chili, 0.5 oz, on Bun
2. Spaghetti, 1 oz WG pasta, with Italian Meat Sauce, 1 c, Grated Parmesan Cheese
3. Beef and Cheese Taco, 1.5 oz Beef Crumbles, 0.5 oz RF Cheddar Cheese, 2–7" Tortilla Shell
4. Spicy Texas Chili, 1.5 oz Ground Beef, 0.5 oz Kidney Beans, with Bread Stick, 1 oz
High School
1. Assorted Pizza, 6.3 oz
2. Cheese Lasagna, 1 oz, with Marinara Sauce, ½ c
3. Taco Salad, ½ c Taco Meat, 1 oz Shredded Cheddar, 0.25 oz Tortilla Chips, 1 c Dark Green Leafy Salad Blend
4. Sheppard's Pie, 2 oz Ground Beef, 1 oz Cheese, ⅓ c Mashed Potatoes, with Biscuit, 1 oz
Milk is, of course, the beverage of choice in all grades: low-fat, skim, chocolate, and for elementary school kids, flavored. Completing the meal are fruit and vegetable classics, such as fruit cup or carrot sticks.
Looking at the big picture, the government is trying to ensure that kids get a selection from these four basic food groups: meat, dairy, breads and cereals, fruits and vegetables. These categories were introduced by the United States Department of Agriculture in 1956. Good intentions, but from what we now know about the possible negative consequence of grains and many dairy products, not such a good idea. Let's explore why, and look at a better way.
Eating Like a Caveman
The basic problem with the traditional four food groups is that many processed wheat product are not healthy some milk products may need to be avoided as often these are associated with food intolerances (and don't worry, kids can get plenty of calcium from seeds and green leafy vegetables – and they can always take a supplement). A better alternative, although certainly not the only one, is to use a Paleo approach that focuses on these five food groups (with accompanying percentages of each):
Food Group Percentage of Daily Total
Lean Meats 27.5%
Seafood 27.5%
Nuts/Seeds 15%
Fruits: 15%
Vegetables: 15%
This breakdown does not suggest that you have to have all these food items represented in every meal; for example, if you have a lean meat you do not also have to have seafood – just so long as you get a protein source. And if you have fruit for lunch, you can have vegetables at other meals. Let's move on, breaking down these categories further, using examples of popular, contemporary foods:
Lean Meats
Beef 
Chicken 
Pork 
Turkey 
Seafood 
Atlantic Salmon Flounder
Catfish
Cod
Pollock
Scallop
Shrimp
Sole

Nuts/Seeds 
Almonds Walnuts
Brazil Nuts 
Coconut 
Macadamia Nuts
Pecans
Pumpkin Seeds 
Pistachio Nuts 
Sunflower Seeds
Vegetables 
Broccoli
Carrot
Celery
Green Cabbage 
Iceberg Lettuce
Onion
Potato
Sweet Corn Cucumber
Fruits 
Apple 
Banana 
Cantaloupe 
Grape 
Grapefruit 
Orange 
Peach 
Pear 
Strawberry 
Watermelon
Here is a sample lunch, following a Paleo approach:
Quantity (G) Energy (KCAL)
Broiled lean pork loin 86 205
Vegetable Salad with Walnuts
Shredded Romaine Lettuce 68 10
Sliced Carrots 61 26
Sliced Cucumber 78 10
Quartered Tomatoes 246 52
Lemon-juice Dressing 31 8
Walnuts 11 70
Total 381
As you can see, there are no wheat or dairy products represented, and it's heavy on protein. Unfortunately, although it's certainly possible to brown bag this type of salad, the broiled pork loin is quite a challenge as school cafeterias usually don't have mini-ovens to heat home lunches. But there is a way to compromise. 

Kenderick Farris is a US weightlifter who competed in three Olympic Games. Farris was able to compete at an elite level while consuming a diet emphasizing plants.
Creative Lunch Planning
If a school uses a cafeteria-type set-up, a student can select choices from the five Paleo categories. If the selection is large enough, and seconds are allowed on certain items, you're in business. If not, you need to get creative.
Because schools usually publish their lunch menus, a parent can look at the choices provided and then make up the deficiencies by brown bagging those missing foods. For example, a smaller cooler could contain sardines (pack toothpaste and a toothbrush!), turkey bacon, some cashews, raw vegetables, and fruit – perhaps even a healthy protein bar (yes, there are a few that are low in sugar). This fill-in-the-blanks approach will enabled a student to go through the cafeteria lines with their friends and sit down to eat with them so they don't feel like an outsider (or a tree-hugging "health nut").
Finally, please consider that BFS is not taking a stand that the Paleo diet is the only healthy option available for young people. Rather, we support organizations such as the American Heart Association in getting you to consider thinking "outside the lunch box" and look for healthy alternatives to traditional school lunches. One alternative approach are the plant-based diets, which have become popular since filmmaker James Cameron released his documentary, The Game Changers.
Supported by the testimonials of many elite athletes, including US weightlifter Kendrick Farris, a 3x Olympian, the film presents the idea that it's possible (although challenging from a meal-planning perspective) to be healthy and perform at the highest levels of athletic competition using a plant-based diet.
Schools mean well, and often with low-income families, a school lunch is the best meal a young man or woman may have during the day. The bottom line is that having a good lunch is important, so let's make the most of this time and focus on providing young people with healthy food choices!
REFERENCES
American Health Association. Study shows that fast food advertising penetrates schools. American Heart Association News, January 13th, 2014. 
Institute of Medicine. 2010. School Meals: Building Blocks for Healthy Children. Washington, DC: The National Academies Press. https://doi.org/10.17226/12751.
Cordain, L. The Paleo Diet: Lose Weight and Get Healthy by Eating the Foods You Were Designed to Eat. John Wiley & Sons: Revised Edition, Dec 7, 2010.