Agility: Vital Development and Fun!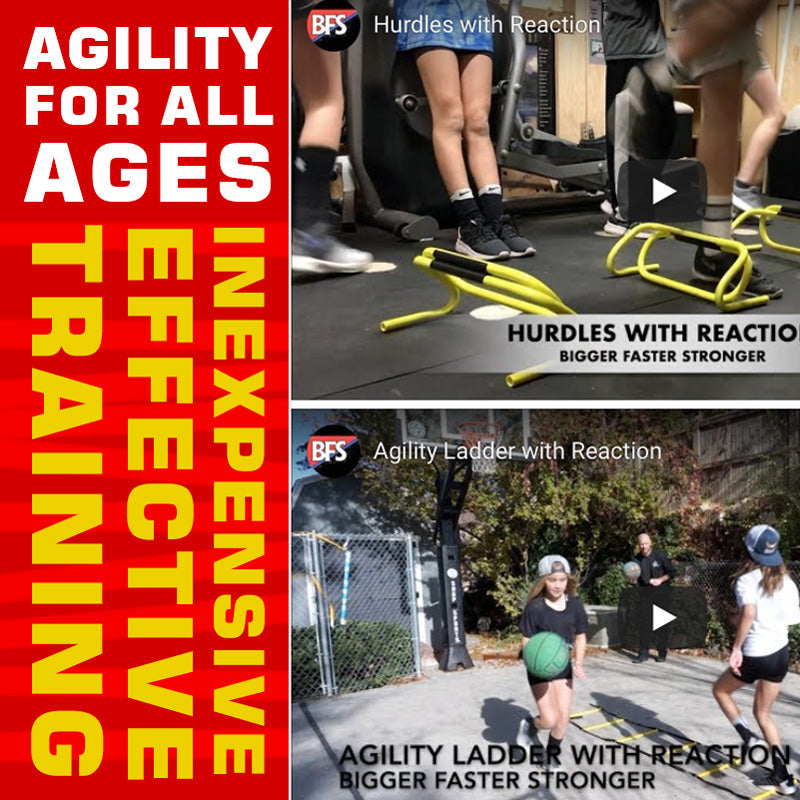 At BFS we hear a lot about how young is too young to start weight training. Our Readiness Program based on body weight - then small incremental additions to resistance - starts students off in middle school but for many kids could be done younger. However, strength training is only one component of the BFS Total Program.
Agility training is an activity that all students can begin and immediately build their physical development. With a wide variety of drills, activities and games to work from kids will stay engaged and have fun while training! Incorporate some cognitive decision making into agility drills and you really have a recipe for success!
Another practical boon for agility training is it can be done anywhere for little to no cost in equipment. A set of cones or markers, maybe a ladder, and you are on way to fun and beneficial activities for students at every age or grade. When you have the budget an electronic timing system can help at the higher grades but until then a stopwatch is more than adequate. 
---
---