MONTANA STRONG AND TEXAS DYNASTIES! Did you miss these BFS summer issues? Free digital mags available now!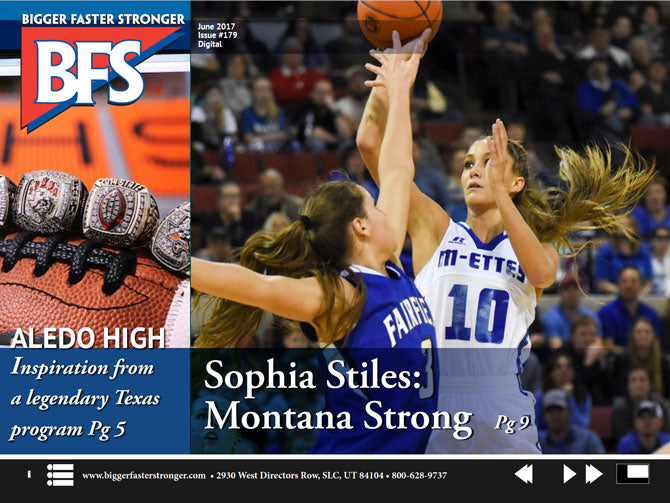 A couple of great magazine came out this summer and we wanted to recap it for those of you who were on vacation (or getting an early start on football preparation!)
BFS Clinician and Coach, Jim Brown was in Texas and was honored to meet with Steve Wood, Head Football Coach of the 6 time, 5A Texas State Champions, Aledo Bearcats. After running the table at 16 - 0 The Aledo Texas Bearcats have been recognized by MaxPreps as one of the top 25 varsity football programs out of more than 1700 programs across the country and have received the National Guard National Ranking Trophy.
Coach Wood was, of course, familiar with the BFS Total Program and shared his respect for the program with Coach Brown. Coach Wood noted that emphasizing parallel squats and cleans is a key to Aledo's success. These lifts are central to the BFS Total Program and are part of the "BFS Core Lifts" which we recommend for every athlete - no matter the sport.
All this and more available from the BFS July issue. Don't let this informative magazine pass you by!