Steps to Success at Siloam Springs High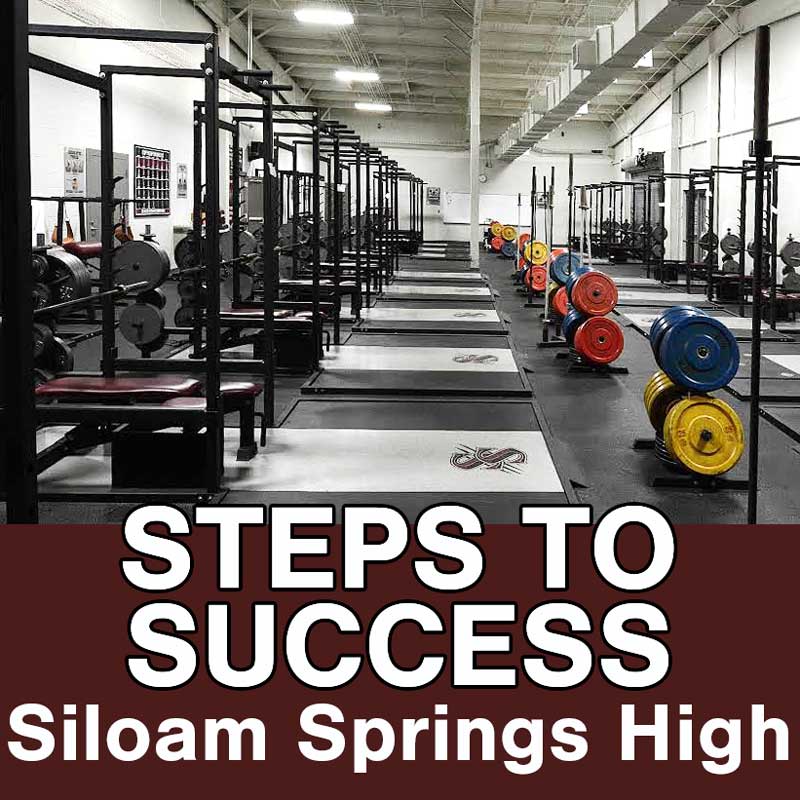 Siloam Springs High School athletes fulfill the definition of student-athlete
Originally Published Nov 2015
There are four assumptions you can make about athletes at Siloam Springs High School: 1) You are attending an outstanding academic institution, 2) Your coaches are dedicated to helping you fulfill your athletic potential, and 3) You are participating in a strength and conditioning program designed to work all aspects of athletic fitness, and 4) You are used to winning.
Located in the foothills of the Ozark Mountains, Siloam Springs High School serves about 1,200 students in grades 9-12. A third of the student body has taken Advanced Placement (AP) coursework to give them a head start in college, and many of the students have been recognized as National Merit Finalists. U.S. News and World Report awarded it a Silver rating as being among the top high schools in the country. 
The Panthers excel in many sports but is especially known for its volleyball program. The Lady Panthers have captured seven Arkansas State Championship, and 32 of these athletes have received athletic scholarships. The program is under the direction of Head Coach Rose Cheek, the 2011 National Coach of the Year by the National Federation of State High School Associations. Another exceptional athletic program at Siloam Springs High is cross country. Last year the girls won the 6A State Championships, and the boys were conference champions and runner-up in state.
One reason for the Panthers' athletic success is an exceptional weight training program and a large weight room packed with heavy-duty free weight equipment. "Thanks to district funding, our school decided to get the majority of the equipment all at once as we just built a fairly new high school," says Coach Chris Cameron, who supervises many of the weight training sessions and coaches boys basketball.
Cameron says the core of his program centers around squats (back, front and box) and deadlifts. "We feel that the Olympic lifts are huge in the creating athletes who can generate high amounts of power output, and we are big on the glute-ham developer because we believe the backside is the most important part of the athlete." 
Another reason for the Panthers' success is a strong feeder program from the nearby middle school (grades 7-8). Cameron oversees the middle school boys basketball program and works as a liaison with other sports programs, helping with their strength and conditioning programs. 
Cameron says that for these younger athletes, the focus is not on lifting heavy weights but on learning proper technique. This way, when these athletes progress to the ninth grade they can lift heavy weight safely. He also places a strong emphasis on mobility work and jump training at this age group. "We also feel fortunate that our middle school kids lift year-round," says Cameron.
For his high school boys basketball player, Cameron says they train Monday, Wednesday, and Friday before school, at 6:45 am. "After they lift, we feed them breakfast so they are refueled and rehydrated before class. This allows the recovery phase to take place. We then get them back in the afternoon and they can strictly focus on basketball-specific areas. Softball has recently followed this trend and has seen great results." However, varsity programs have their athletic period at the end of the day, and most programs train during this time. 
Siloam Springs High School athletes fulfill the definition of student-athlete. They excel in sports and in the classroom, and their example makes us feel good about our future.
---
New and Improved The BFS Tech Protector helps your athletes track their lifts and keep the weight room free of clutter. Protecting both the athletes and their gear!   

---
Improve athletic performance AND weight room safety.,