Young Athlete Impact with BFS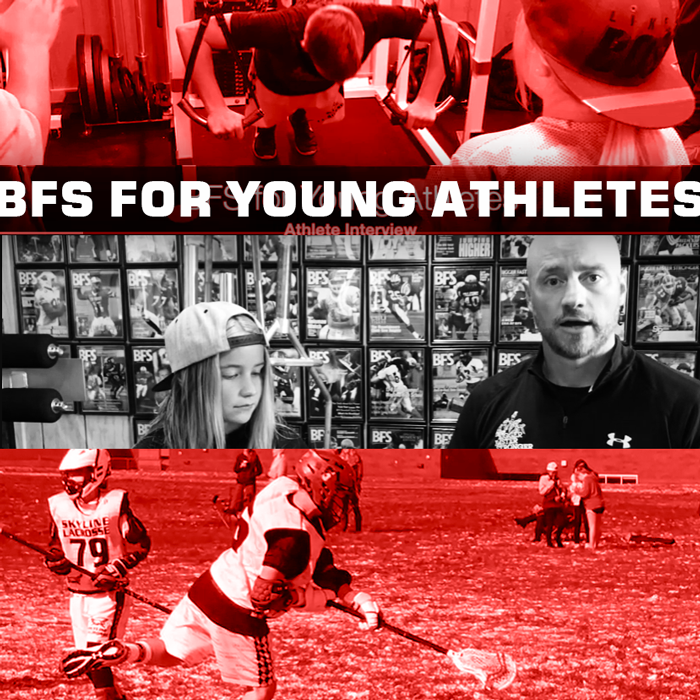 Learn from first-hand experiences of young athletes as they work with the BFS Total Program. By emphasizing a safe and incremental system of encouraging young people to grow and develop to their own potential our program is the best answer for your growing students and young athletes! BFS is designed to be started at any age using bodyweight only ensuring a safe start to technique based resistance training.  The following BFS Athletes Interviews feature Trace (age 13) and Addy (age 11). Their stories shed light on the physical, and mental benefits of a real, engaging development program for young minds and bodies.  
The first BFS Athlete Interview features Trace. Trace is 13 years old and has recently undergone major surgery to correct the shape of his femur after Perthes Disease. Trace has been using the BFS Program to aid in his surgery recovery. Watch the interview to learn more...
The second Athlete Interview features Addy. Addy is 11 years old and is working her way through the BFS Readiness Program. The BFS Readiness Program is the first step on the continuous journey that is the BFS Total Program including the The BFS Set Rep Program.
We tie up the series with a third conversation with both our athletes and explore the effects of their physical education on their success and lives outside of athletics.
---
---
---
Improve athletic performance AND weight room safety.
The proven BFS Total Programis the best way to train Students and Athletes. Make this winning program part of your training. With 6 video modules, over 5 hours of content, online theory test, this certification is the complete course.
---
Learn More About Starting a program with these great articles in the BFS Magazine
THE BASICS: Ground Based Jumping
Beginning Plyometric Progression
---